Desert ImagingLast News & Events
Desert Imaging is proud to open our newest location in Horizon City located at 13650 Eastlake Blvd. Suite A-102 next to Pet's Barn! Desert Imaging now has five imaging centers conveniently located across El Paso County to provide you with fast, friendly, and affordable medical imaging.
Read More
Desert Imaging, El Paso's premier diagnostic and radiology center, will offer up to 200 vouchers for patients to receive a free 3D mammogram screening, funded by the "Stand with Estela Casas" Cancer Foundation.
Read More
Varicose veins are not just a cosmetic issue
Read More
Desert Imaging is excited to announce that we no longer release imaging records via cd and provide imaging records to patients and care providers through secure, online access!
Read More
Developer of healthcare's most unique electronic image sharing technology, PocketHealth announced that Desert Imaging will deploy its platform to share diagnostic images between patients and physicians. PocketHealth will help Desert Imaging establish a modern digital healthcare strategy ...
Read More
Now that mass vaccinations against COVID-19 are underway, Desert Imaging has issued new guidance in accordance with the Society of Breast Imaging (SBI) on how to coordinate mammography exams for patients who plan to receive or have recently received a Covid-19 vaccine.
Read More
Your legs will look great for summer if you rest on the couch, wear compression socks, and avoid UV rays after your surgery this winter.
Read More
Initial Funds Raised Through Handmade Jewelry Sales Then Matched by Company.
Read More
EL PASO, Texas — Desert Imaging and Texas Tech University Health Sciences Center El Paso announced the creation of two scholarship endowments that will help future generations of Hunt School of Nursing students and honor the memory of alumna Kharisma James.
Read More
Medical imaging is any of a range of tests that are used to create an image of a part or area of the body. There are many different types of imaging, including X-rays, CT scans, MRI, ultrasound, and even mammograms. Each imaging type uses a different technology to create an image.
Read More
Right now, many of us are working from home, staying home to provide childcare, or sheltering-in-place to flatten the curve of the spread of the novel coronavirus. We are all focused on avoiding getting sick and maintaining as much normalcy as possible, for our own state of mind.
Read More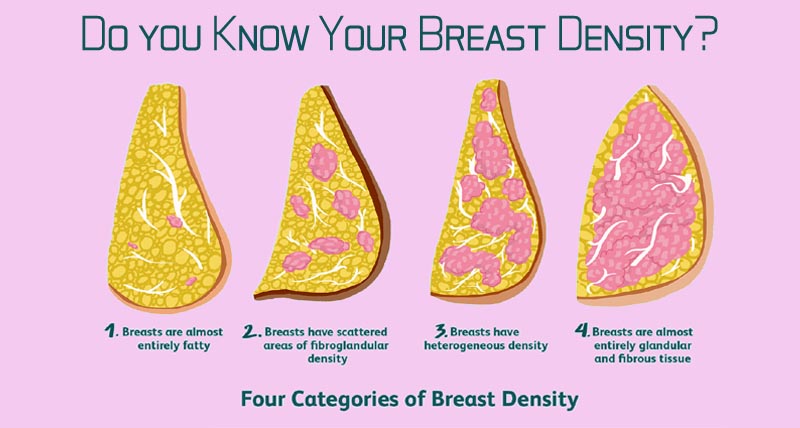 Women with dense breast tissue are at 4-6 times higher risk of developing breast cancer.
Read More
CT is in Layman's terms, it's an X-ray machine hooked up to a computer. When we are scanning the patient we lay the patient flat on the table.
Read More
5 yoga routines to stay healthy during quarantine
Read More
A message about coronavirus (covid-19) to our patients and providers
Read More
7 Ways You Can Manage Varicose Veins
Read More
Things you should know about breast cancer risk
Read More
Desert Imaging Acquires Third 3D Mammography System
Read More
BRAVO TO THE BRAVE
Read More
TTUHSC El Paso & Desert Imaging to Provide Free Health Care and Mammograms to Sparks Residents
Read More
When it comes to health screenings, bone density tests are one of the simplest to prepare for and undergo.
Read More
The Radiology Business Management Association is pleased to announce that Desert Imaging in El Paso, TX has been certified as a RBMA Business Excellence Program recognized radiology practice.
Read More
With summer nearly here, many patients with varicose veins are faced with a dilemma: suffer the heat in long pants, or opt for shorts, skirts, and short dresses and put their varicose veins on display. It's a difficult choice for many but fortunately, there's a third, better option:
Read More
Utilizing advanced breast tomosynthesis (3D) technology, these exams are clinically proven to significantly increase the detection of breast cancers, while simultaneously decreasing the number of women asked to return for additional testing.
Read More
Liver elastography procedures help your doctor determine the severity of hepatic fibrosis in patients with chronic liver disease.
Read More
Varicose veins or spider veins can be a cause for concern – whether because of their appearance or the discomfort they can cause. Healthy leg veins contain valves that open and close, helping push blood back to the heart after it circulates throughout the body.
Read More
Computed Tomography or CT scan is also known as a CAT (computerized axial tomography) scan. This is a unique examination because it combines the use of X-rays and a computer to produce clear, sharp pictures within your body. The images of your body are divided into slices, much like slices from a loaf of bread.
Read More
For added convenience, patients can now schedule an appointment through the Online Request Form on our website at www.dielp.com. Once submitted, your request will be instantly forwarded to the Scheduling Department, whereby a Patient Care Associate will contact you to confirm your appointment for the date, time and location that works best for you!
Read More
Breast health in El Paso just received a significant boost thanks to Desert Imaging's acquisition of two cutting-edge 3-D mammography systems. Desert Imaging Services, LP, El Paso's premier diagnostic imaging company, proudly announces the arrival of two Hologic systems that feature the Genius™ 3D Mammography™ exam.
Read More
Desert Imaging Services, LP, a privately-owned diagnostic imaging and screening company headquartered in El Paso, now features expanded operational hours to provide patients with optimal scheduling convenience in advance of Breast Cancer Awareness Month.
Read More
Desert Imaging Services, LP, a privately-owned diagnostic imaging and screening company headquartered in El Paso, proudly announces the appointment of Mr. Shane B. Griffith as its new Director of Marketing and Sales.
Read More
When you hear that you will be sedated for your medical imaging exam, what do you think of? Do you think of heavy anesthesia putting you completely to sleep as the nurses and doctors take care of your exam? In reality, sedation and medical imaging can be paired in many ways.
Read More
YOUR HEART IS YOUR BODY'S MOST CRITICAL MUSCLE TAKE CARE OF IT!
Read More
Summer can present a lot of problems for varicose veins sufferers: The heat, the increased risk dehydration, the threat of long-distance travel and the pressure to have a body ready for the beach.
Read More
A screening mammogram is the best method to detect breast cancer early for women over the age of 40.
Read More
If your doctor has told you to get a medical imaging test, that can be an understandably stressful position to be in. Medical jargon can be confusing enough, but with medical imaging being such a high-tech field, it can often be even more difficult to understand what the test entails and how it will impact your body. This guide is designed to help you more easily understand the various terms of medical imaging and how this powerful medical tool can be used to help you stay healthy.
Read More
Most women today understand that mammograms are a key tool for monitoring and protecting their health. Mammography is important because it can help detect cancerous cells early, before a lump has time to form.
Read More
Medical imaging is any of a range of tests that are used to create an image of a part or area of the body. There are many different types of imaging, including X-rays, CT scans, MRI, ultrasound, and even mammograms.
Read More
Spider veins are clusters of small surface veins that are typically red, blue or purple and have developed from weakened or damaged valves in the tiny vessels. Spider veins are much smaller than varicose veins but do not often cause pain or symptoms.
Read More
Desert Imaging has opened its newest addition, The Women's Center at Desert Imaging. We care so much about our patients experience and privacy. What was once a dream is now a reality. We offer Breast services, Ultrasound and Bone density in a beautiful and comfortable location.
Read More
Knowing this helps you understand how often you need to be screened.
Read More
In 1895, German physicist Wilhelm Roentgen made an important discovery while experimenting with electron beams in a special tube. Wilhelm noticed that a fluorescent screen in his lab started glowing when the electron beam was turned on.
Read More
Our 4 mobile units also serve communities in the Big Bend area, Harlingen, and the Rio Grande Valley in Texas. We are soon to serve San Antonio, TX. In New Mexico, [...]
Read More
DESERT IMAGING NEWS
Healthy leg veins contain valves that open and close to assist the return of blood back to the heart. Venous reflux disease develops when the valves that keep blood flowing out of the legs and back to the heart become damaged or diseased. Veins that do not close properly can lead to serious complications.
Read More
MOM provides the community the access for women to get their screening mammogram at their place of work, church, and community events. Screening mammograms are read by our Mammography certified Radiologists. In the event of non-conclusive or positive finding, our radiologist will suggest a diagnostic mammogram, which may include an ultrasound.
Read More